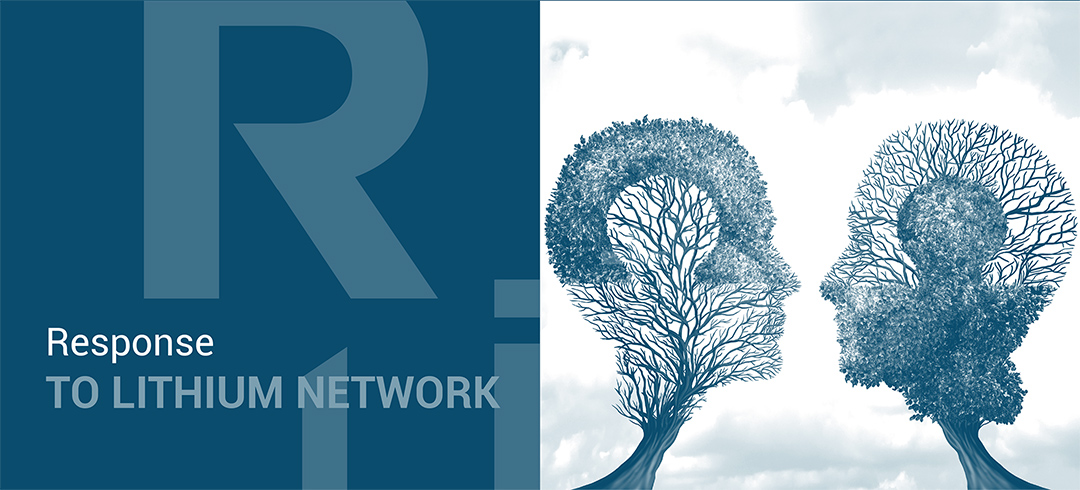 Response
TO LITHIUM NETWORK

Patients included in all centres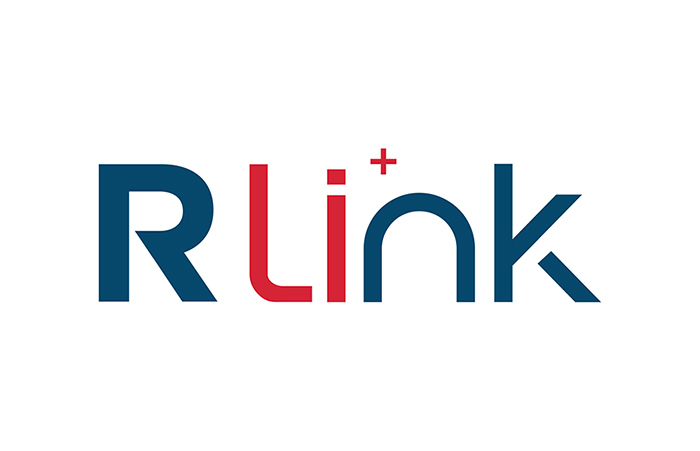 Last inclusions
The R-LiNK protocol inclusions will end on 30 June 2022.
In the next two weeks all centres will be asked to include the last patients in the study.
So far we have been able to include a total of 165 patients in 16 centres.
We wish all centres good luck and thank you for your efforts!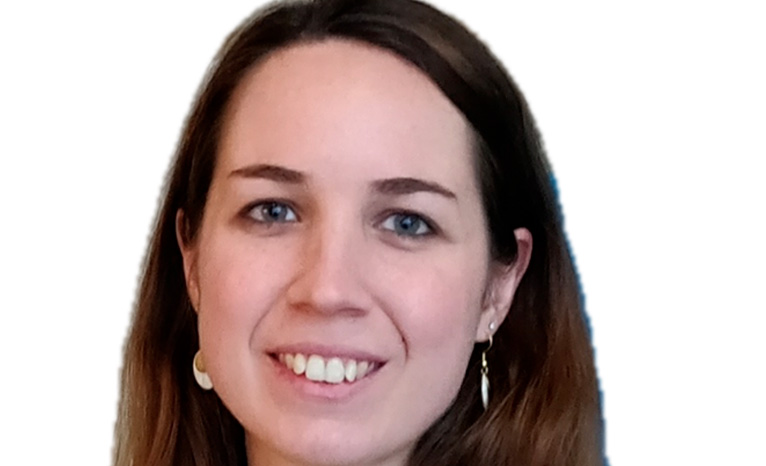 New Project Manager
We are glad to announce that Zoé Virion (INSERM Transfert) has joined r-LiNK as new project manager – welcome! Zoé holds a PhD in microbiology from Paris Descartes University and an advanced Master in Biotech & Pharma Business Management from Grenoble School of Management. Before arriving at Inserm Transfert in February 2022, she completed a postdoctoral fellowship at Sanofi Pasteur in Canada (Toronto), then was a project manager for the training of medical representatives in immunology at AbbVie. We wish Zoé great success in her new duties and responsibilities.
The R-LiNK project is being represented at the 21st World Congress of Psychiatry, held as a virtual congress, 18-21 October 2021. Above all, findings from the R-LiNK project could add to improve the treatment quality for patients suffering from bipolar disorder. In his presentation, Frank Bellivier (Paris) will give an insight into the search for biomarkers in lithium prescription and David Cousins (Newcastle) will present advances in imaging lithium distribution in the human brain.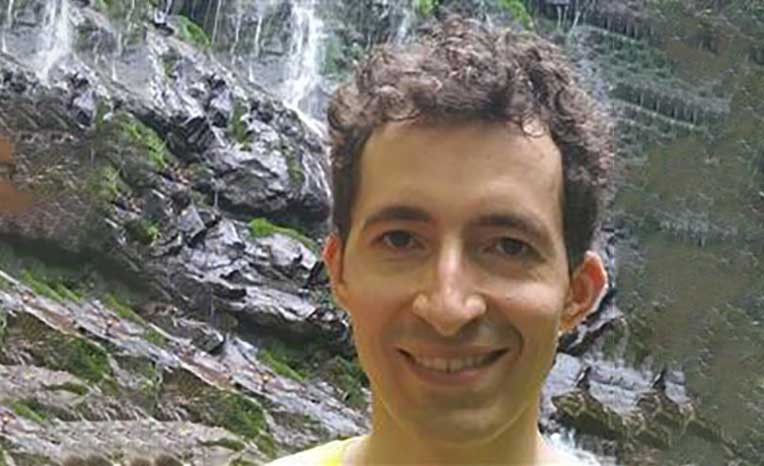 New Project Officer for the R-LiNK project at the European Commission
We are glad to announce that Milan Popovich has been appointed as the new Project Officer for the R-LiNK project at the European Commission. This change is linked to a change in management of Health projects from the European Commission. As of 1 April 2021, the R-LiNK is overseen by the new European Health and Digital Executive Agency (HaDEA) established by the European Commission to implement various programmes, notably the Health cluster of the forthcoming Horizon Europe programme, as well as the ongoing H2020 projects.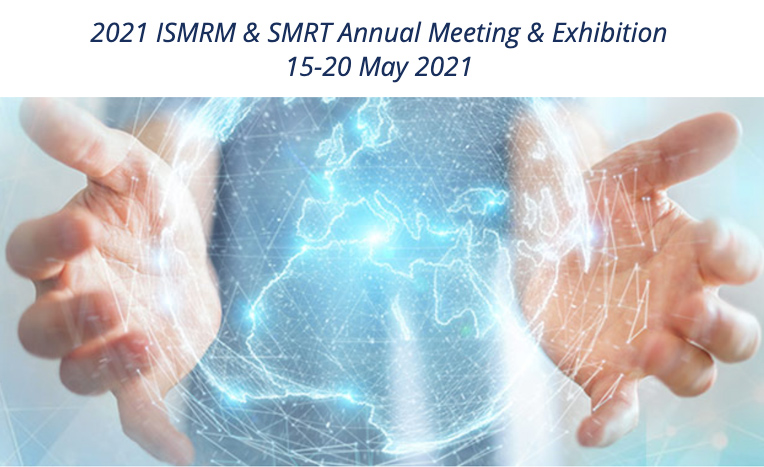 News on Lithium Imaging from the r-LiNK community
Karthik Chary (Newcastle University) and colleagues' recent work on « Multi-Centre patients receiving lithium treatment for bipolar disorder: 7Li-MRI optimization using a physiologically representative phantom » will be presented at the ISMRM & SMRT annual meeting. Their digital poster participates in the poster session « Molecular Imaging & X-Nuclei: Applications » on Tuesday, 18 May 2021 at 13:00 UTC."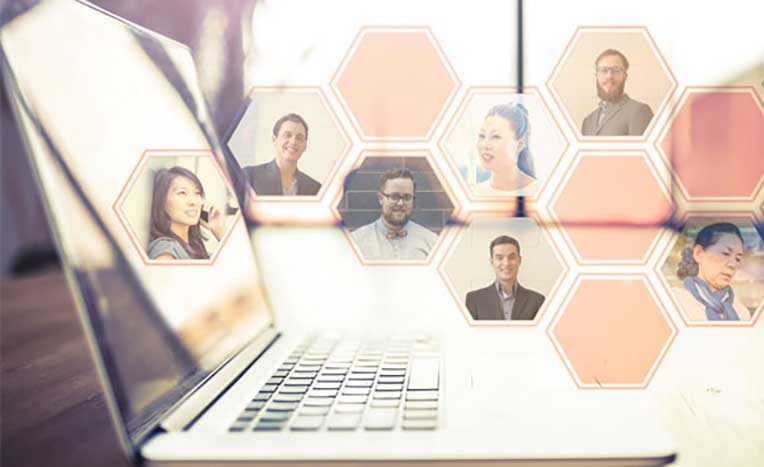 R-LINK Third consortium meeting
The r-LiNK community successfully held a virtual meeting on March 18th and 19th. On this occasion, the r-LiNK partners reviewed the progress of the project and discussed the next steps. The ongoing pandemic still affects study processes in all countries, but nonetheless a number of tasks are progressing well.
We are very proud to announce that so far 38 patients have been included in the study and more will be included within the next days!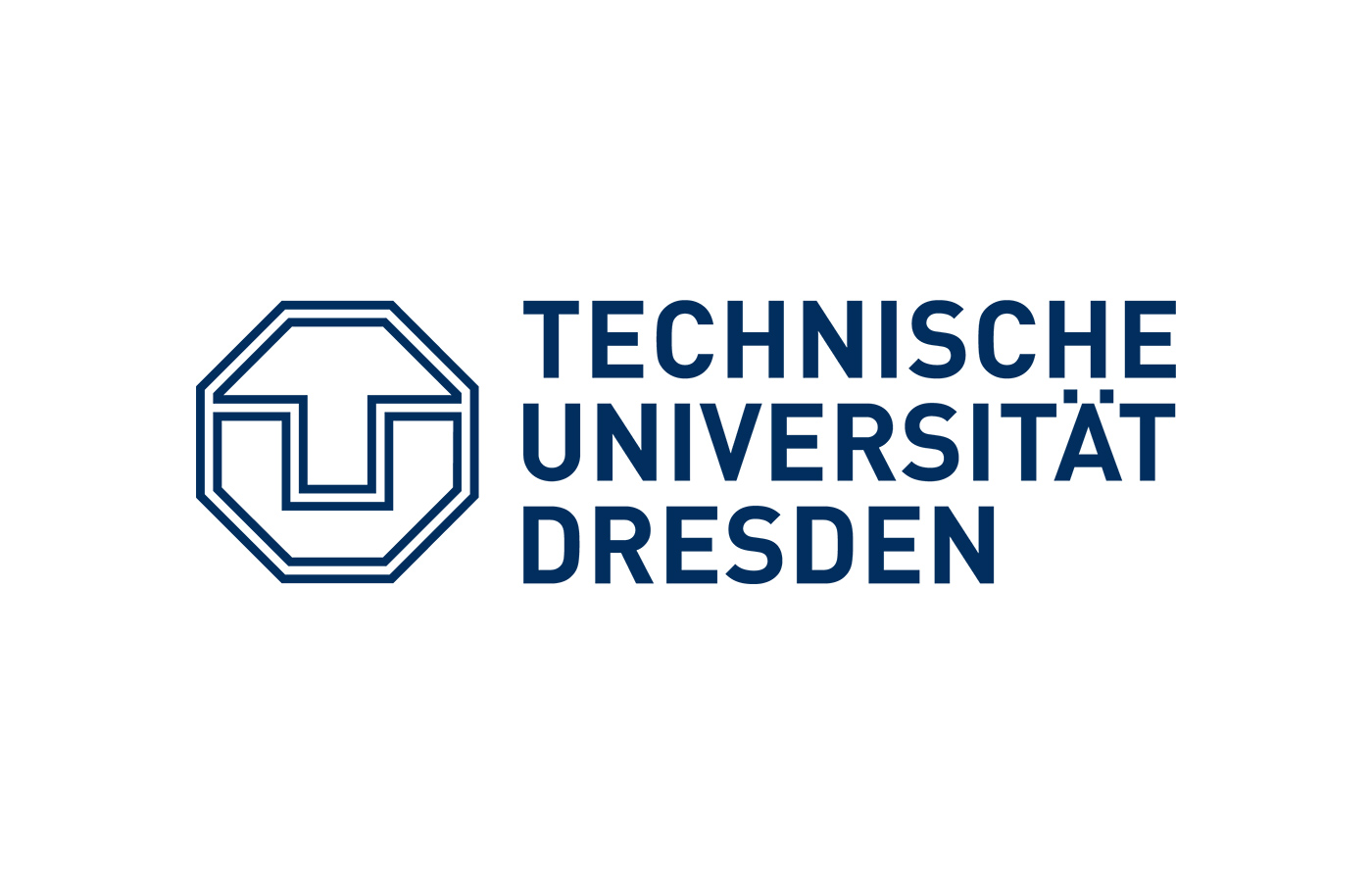 We are proud to announce that we have included our first patient on the 10th January 2020 in Dresden, Germany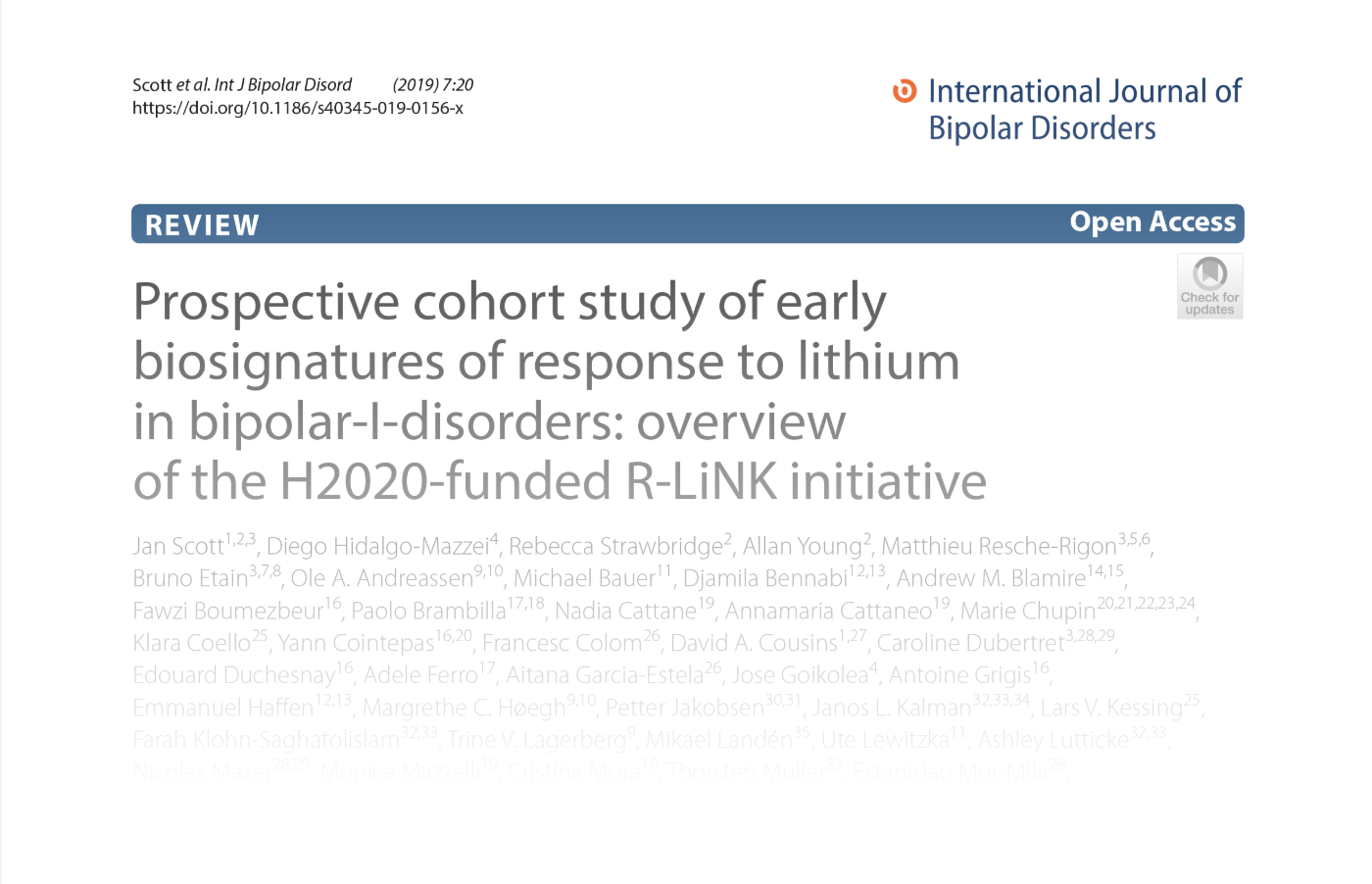 Prospective cohort study of early biosignatures of response to lithium in bipolar-I-disorders: overview of the H2020-funded R-LiNK initiative.
by Scott et al. International Journal of Bipolar Disorders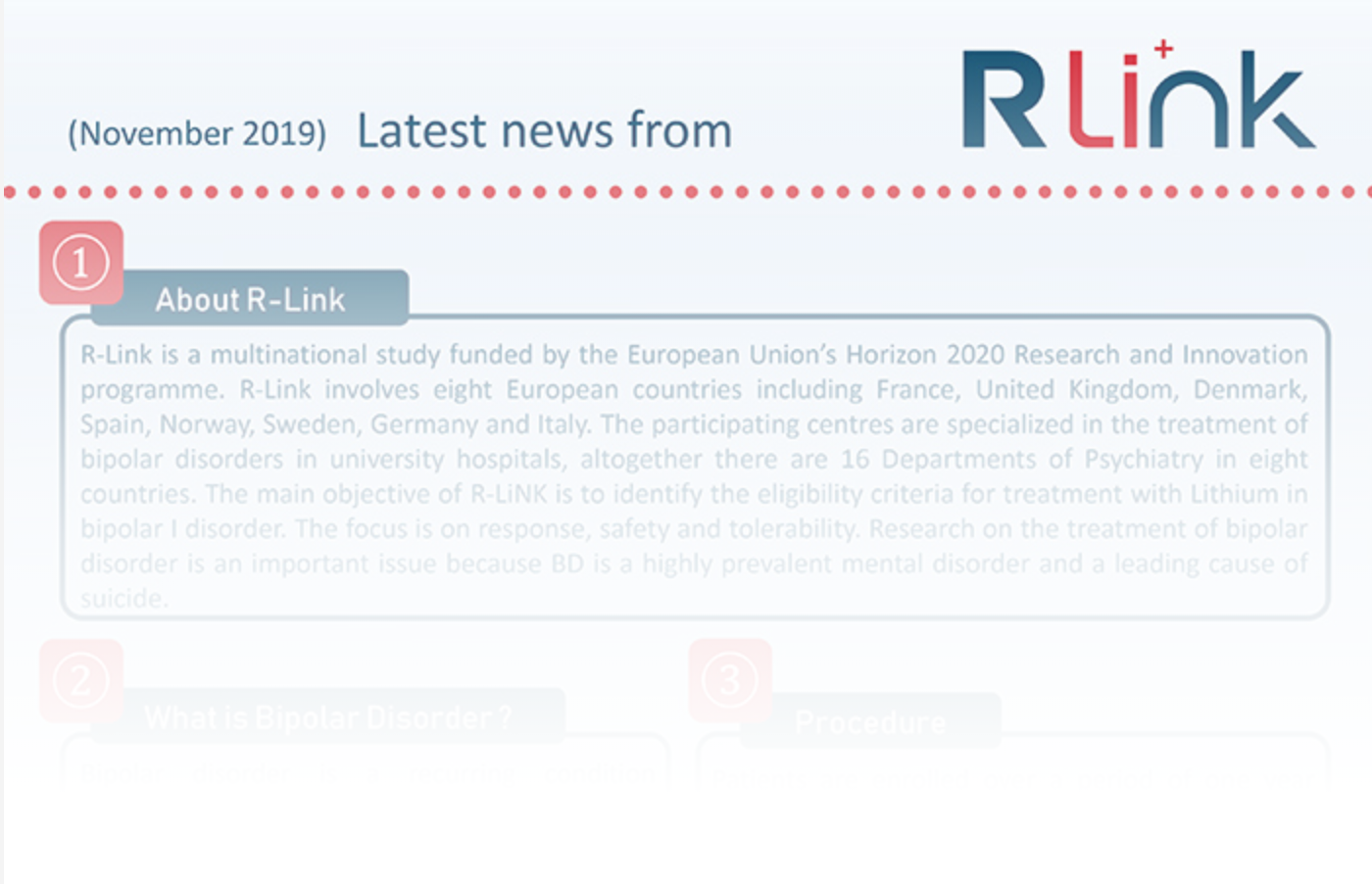 R-Link is a multinational study funded by the European Union's Horizon 2020 Research and Innovation programme. R-Link involves eight European countries including France, United Kingdom, Denmark, Spain, Norway, Sweden, Germany and Italy.
The R-LiNK project NewsR-LiNK 1st Annual meetingMarch 28-29, 2019R-Link partners met in Gothenburg for the 1st Annual meeting. It was the opportunity to review the progress of the project and discuss the next steps, in presence of members of the External Advisory…
Bipolar disorder (BD) is a highly prevalent mental disorder and a leading cause of suicide. Lithium is the primary pharmacological treatment for the prevention of new bipolar disorder episodes or relapses.
Collaborative Research Project
Optimizing response to lithium treatment through personalized evaluation of individuals with bipolar I disorder: the R-LiNK initiative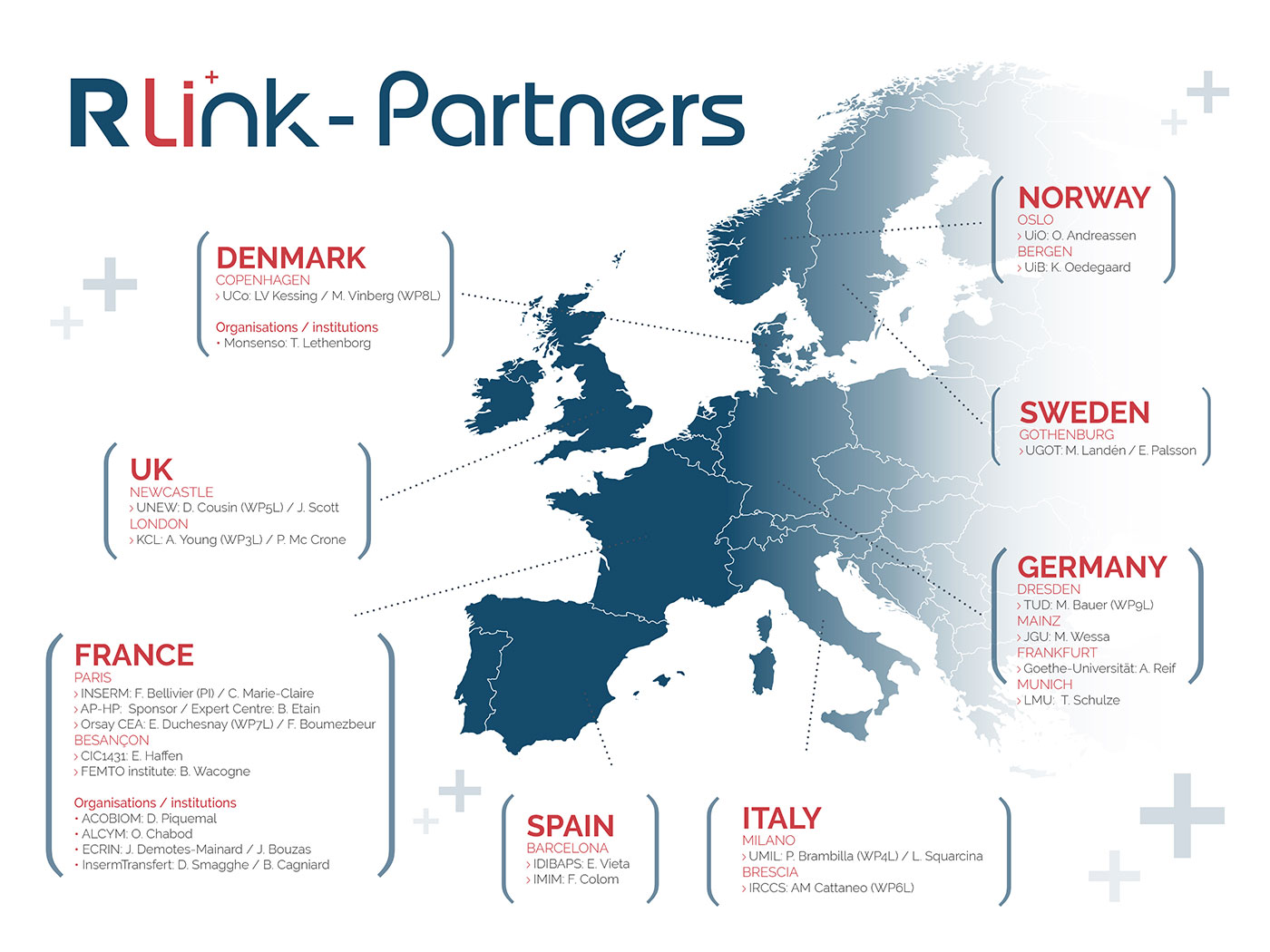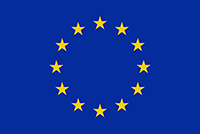 This project has received funding from The European Union's Horizon 2020 Research and Innovation programme Under Grant Agreement N° 754907
Prof. Frank Bellivier, MD, PhD
Department of Psychiatry and Addiction Medicine - Expert Centres Paris Diderot University
INSERM UMR-S1144
frank.bellivier@inserm.fr
Hôpital Fernand Widal 200, rue du Faubourg Saint-Denis 75475 Paris Cedex10. France
Tel Office: +33 1 40 05 42 25 / Tel Assistant: +33 1 40 05 48 69